Chemical-resistant coating for storage pools

Salt water-resistant epoxy resin treatment

Waterproofing with polyurethane resin reinforced with fiberglass net

Waterproofing with polyurreic elastomeric resin

waterproofing with elastomeric sheaths and fibreglass mesh

Waterproofing of biogas digestor

Waterproofing of walkway

Polyurea waterproofing of weathered sheath

Epoxy coating on purification tank

Waterproofing with polyureic high chemical resistance resin

High performance chemical-resistant resin
to protect concrete artifacts

Waterproofing with polyureic resin for attics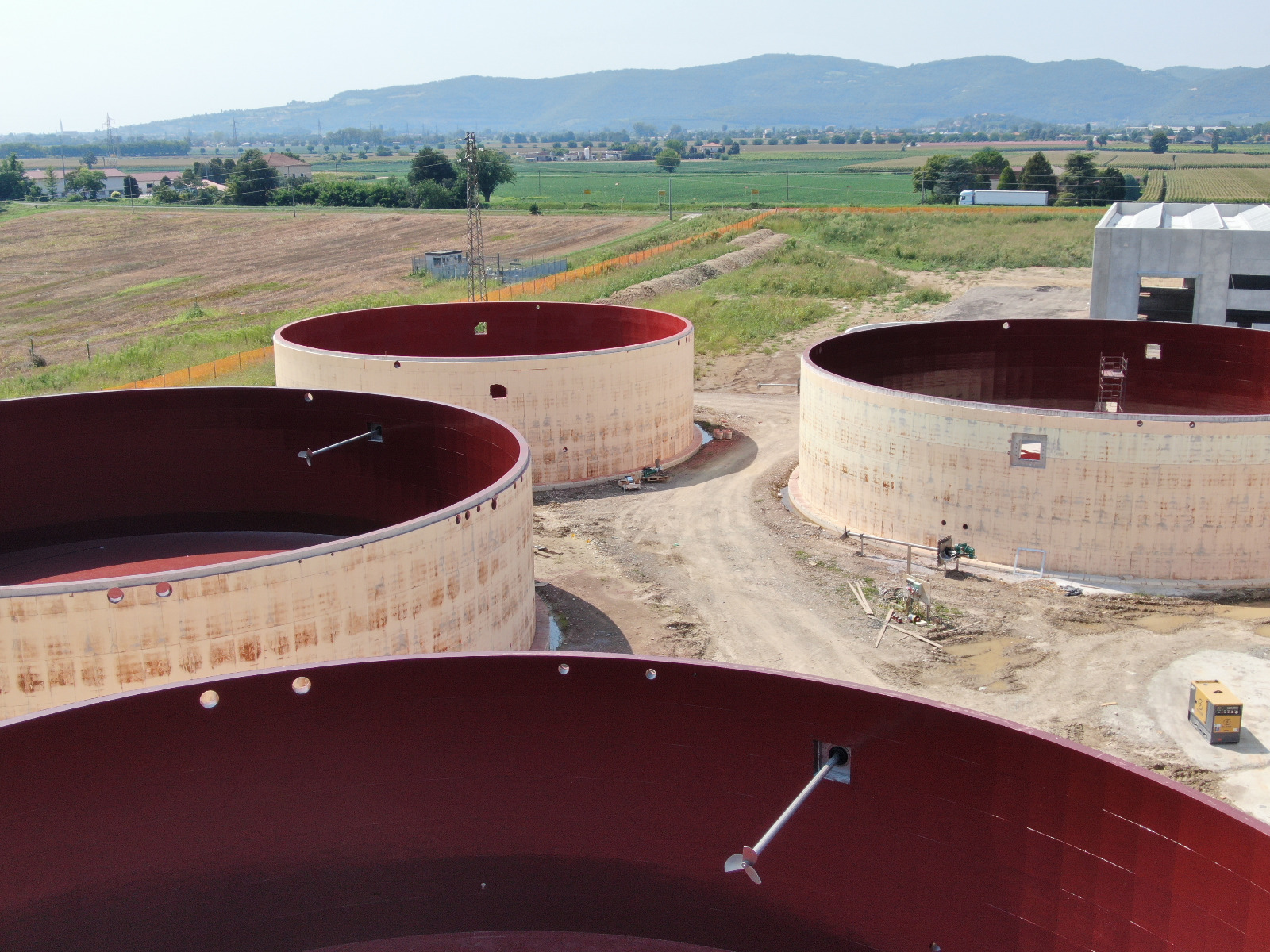 Purification plant and biogas barbarano

Wall and floor waterproofing

Vehicular waterproofing

UV resistant finishing application

piezometric tower slide
WATERPROOFING
Roofs, balconies, coverings, tubs, basement walls, pools and parking lots … there are many structures that need waterproofing to protect them from moisture and chemical or water infiltrations. The elastomeric, polyurethane resin, thanks to its uniform properties and high adherence characteristics, is perhaps the most efficient solution in these situations, even for critical and difficult-to- reach spaces.
The waterproofing systems are either static or elastomeric for surfaces subject to expansion. The former guarantees a high level of protection and mechanical and chemical resistance; the latter is extremely flexible and can extend to a maximum of 400% its length, while remaining walkable or vehicular.
FLORINGS AND COATINGS
Coating floors and walls with a resin-based product is an ideal solution to improve the surfaces, aesthetically and qualitatively
SPECIAL APPLICATIONS
The key to solving long-lasting issues in peculiar environments, specific structures or with difficult material is to know how the resin will react to the situation and to calibrate the formula appropriately.